WALL SHEATHiNG
FLASHiNG
FiNiSH WALL AND MOiSTURE BARRiER LAP FLASHiNG AT WALL.
KEEP SiDiNG NAiLS OUT OF FLASHiNG TO ALLOW VERTiCAL ADJUSTMENT WHEN REROOFiNG.
FLASHiNG ExTENDS 3 IN. (Min.) up WALL AND 4 IN. (Min.) ONTO ROOF.
FLASHiNG LApS 2 iN. (Min.) AT sidewalls
step
FLASHiNG (before IT is covered ву next course OF ROOFING)
NAIL NEAR TOp EDGE ABOVE pREViOuS FLASHiNG.
ROOF cOuRSES LAID OVER EAcH cOuRSE OF STEp FLASHiNG
NOTES
STEp-FLASHiNG piEcES ARE 2 IN. LONGER THAN ROOF cOuRSING exposure AND ARE INSTALLED WITH THE ROOFING MATERIAL, ONE cOuRSE AT A TIME. ExTERIOR WALL FiNiSH AND MOISTuRE BARRiER WILL LAp STEp FLASHiNG. FLASHiNG DIMENSIONS DEpEND ON ROOFING MATERIAL AND piTCH.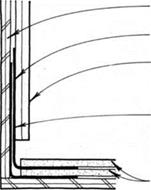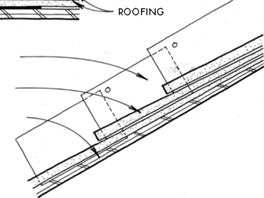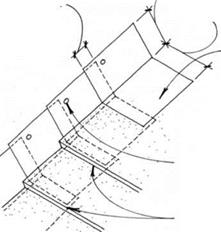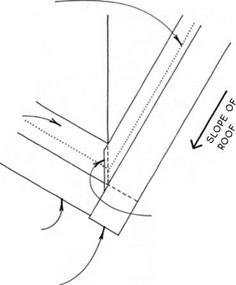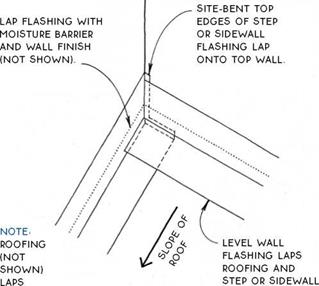 LAP FLASHiNG WITH MOiSTURE BARRIER AND WALL FINISH (NOT SHOWN). –
LEVEL wALL
flashing, see 169D,
notched for step or
SIDEWALL FLASHING
vertical leg of step or sidewall
FLASHING ExTENDS
below corner, as allowed By
SIDING.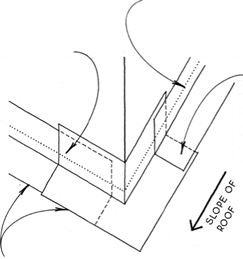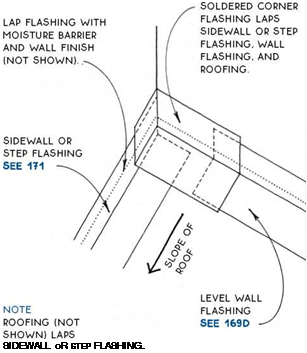 bottom EDGES of soldered corner flashing
AND LEVEL WALL FLASHING LAp
roofing.
SIDEWALL
of step
FLASHING
laps
soldered
corner
FLASHING.
note
roofing (not shown) laps
SIDEWALL oR STEp FLASHING AND
soldered corner
FLASHING.

Soldered Flashing for Extreme Weather

дЛ OUTSIDE CORNER FLASHING
Lapped Flashing for Moderate Weather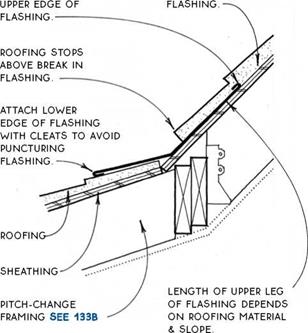 The flashing detail at left applies to both reduced pitch (shown) and increased pitch. Reduced pitch – change flashing can be avoided in favor of a cleaner detail by bending asphalt shingles or by soaking or steaming and bending wood shingles. The pitch change can also be made gradual by adding a strip of sheathing at the bend in the roof (see below) so that stiffer roofing materials such as wood shingles and shakes, tiles and slates can make the transition without flashing.
EXTRA