The Portland demonstration subdivision was arranged in clusters of four detached units. The city allowed one 1 1/2-inch PVC water line to run from the main to each cluster and 3/4-inch PVC from there to each unit. This was instead of one 1-inch line from the main to each unit. Cost savings amounted to $32 per unit.
Rough plumbing was installed in a trough above the slab so the plumber would make only one site visit. All plumbing was clustered to reduce DWV and supply pipe lengths. A standard­ized DWV plumbing "tree" was used; therefore, much of the DWV system could be prefabricated. The plumbing wall was prefabricated with supply pipe and DWV installed. Polybutylene plastic pipe was used instead of copper. Total plumbing cost savings averaged $182 per unit.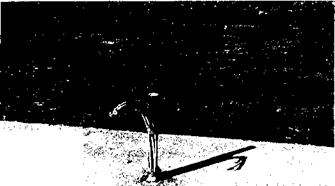 Polybutylene supply pipe, fiberglass bathtubs, and cultured marble lavatory/vanity tops were used instead of copper pipe, cast iron bathtubs with ceramic tile surrounds, hardboard vanity tops, and ceramic lavatories. Total cost savings amounted to $367 per unit.
| | |
| --- | --- |
| Tulsa, Oklahoma | Use of polybutylene supply pipe reduced costs by about $100 per unit. |
| Phoenix, Arizona | Polybutylene supply pipe was used instead of copper, reducing costs by $65 per unit. |
| Valdosta, Georgia | Gary Minchew redesigned his homes to cluster plumbing in a central area, thus reducing DWV and supply piping. Because the plumber would not reduce his total bid, Minchew hired his own master plumber and found that his costs were reduced by an average of $400 per house. |
| Christian County, Kentucky | The builder used CP VC rigid plastic pipe for hot and cold water service versus copper, thereby reducing costs by about $105. per unit. |
| Burlington, Vermont | Polybutylene water and PVC DWV pipe was used. Reduced size vents and one water main per four units reduced costs. |