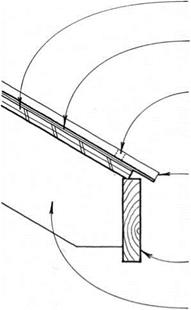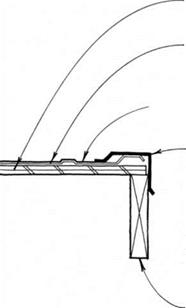 metal ridge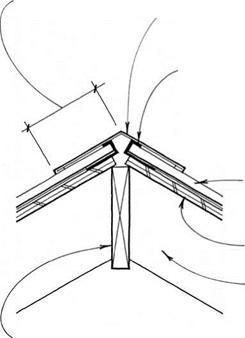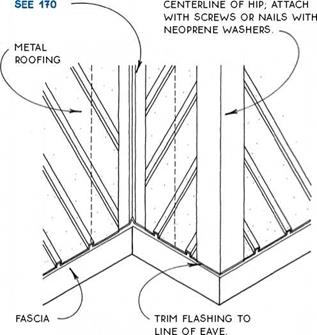 FLASHiNG MADE FRoM SAME MATERIAL AS
roofing
closure FLASHiNG at top of METAL roofing KEEPS out insects &
wiND-DRiVEN RAIN; FLASHiNG LAPS 30-LB. FELT uNDERLAYMENT.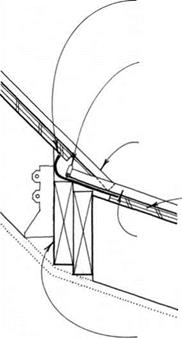 BEAD of caulking or SEALANT AT TOP EDGE oF
lower roofing panel forms a dam against wind-driven rain.
top roofing panel nests AGAINST lower PANEL, forming tight seal.
SHEATHING
pitch-change FRAMING SEE 133B
GUTTER HANGER TYPES SEE 195C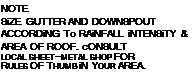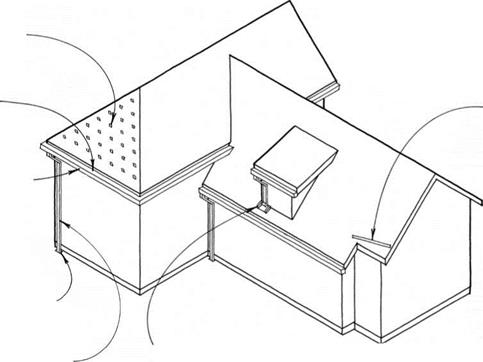 connect down­spout TO DRAiN pipE or to splash block.
SEE 194
DOWNSpOUT FOR Every 40 FT. OF GUTTER