. A STAIR LANDING

NEWEL POST
Surface Anchored
The advantage of the skirt over the housed stringer (see 217B) is the ease of construction. A disadvantage is the potential for minor opening of butt joints at the ends of treads and risers due to minor movement of the structure. A more involved hybrid strategy that limits this disadvantage is to install the risers first from wall to wall, cut out the stringers to fit to the risers, and finally install the treads tightly between the stringers.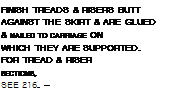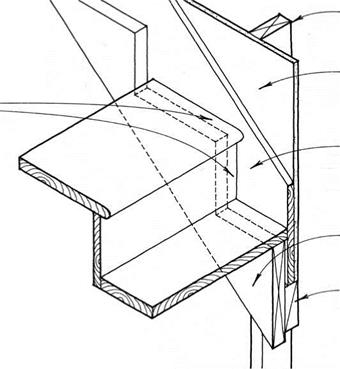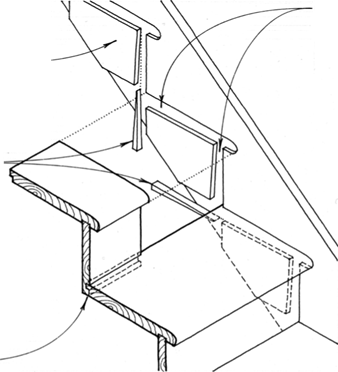 дЬ FINISH STRINGER (SKIRT) AT FINISH WALL

structed between two walls. The skirt on the open side

With Curb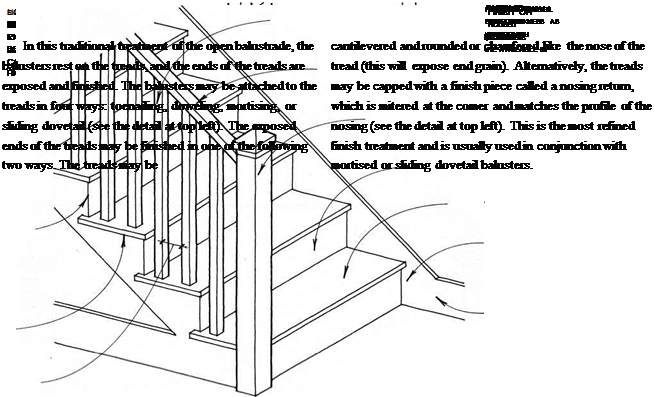 дА OPEN BALUSTRADE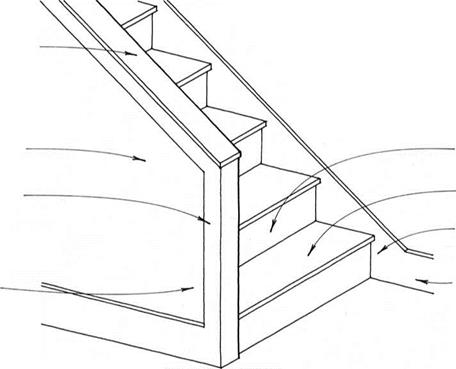 The closed balustrade is veiy economical to build because it involves the least finish work of any balus­trade system. The balustrade is framed like a standard wall (except that the base must be anchored like a newel post to resist lateral forces (see 215B). The stairway may be finished simply on both sides with finish stringers.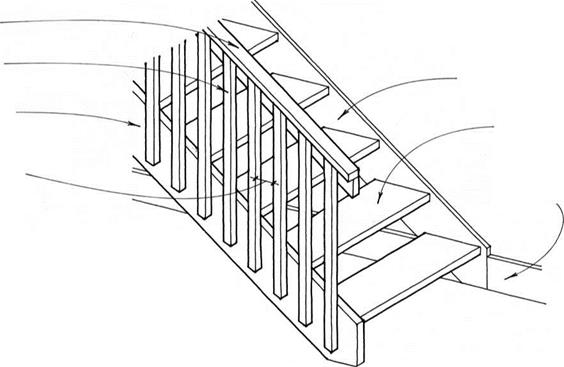 дЛ CLOSED BALUSTRADE
structural
CARRIAGE
MAx. SpACE 4 IN. To 6 in. (verify with local code)
The freespanning stair usually has a structural carriage to which the balusters may be attached. This arrangement allows the balusters themselves to be the structural support for the handrail. A newel post, if used, would typically be attached to the side of the structural carriage in the same fashion as the balusters.